The Cornfield Maze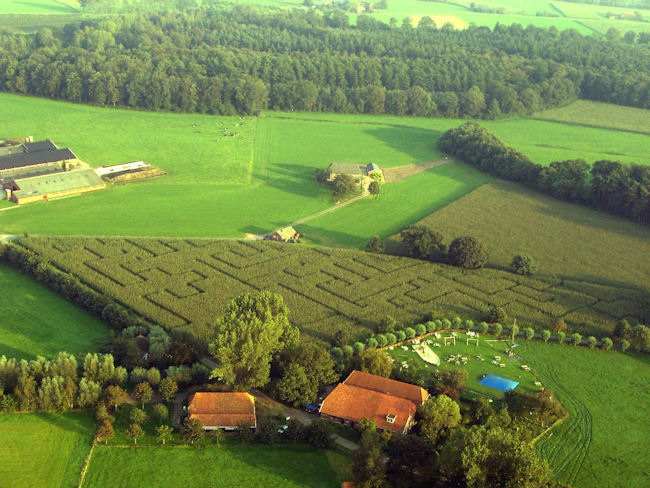 Search game in the Cornfield Maze.
In co-operation with the therapy-farmhouse "The Bongerd" regularly, we are organizing search games in our cornfield maze. Every year, from all the returned and filled-in search-forms, three winners are drawn by the staff of the "Bongerd" therapy farmhouse.
In 2013, the following three persons have been drawn and each did receive a gift-coupon.
Tijmen Zandstra from Doetinchem
Ina from ththerapy farm in Zelhem
Tara Woolschot from Sinderen
Cornfield Maze 2014
The entry to the maze costs € 2,- incl the search game – to be paid at the self-service counter
Opened at the end of June/Beginning July
Closed at the end of september
Evening Searchgame Package.
During the months of August and September we organize Evening Searchgames and to this we are offering the following package:
As a starter we are offering coffee or a non-alcoholic beverage and a slice of cake. Each participating team will receive an oil lamp and the searchgame documents before entering the maze. At the end of the game, each participant will enjoy ice cream (price limit € 1,30).
Price per person € 6,50
Only on appointment