Nature- and Adventure Path T.O.P. 'Groot Nibbelink'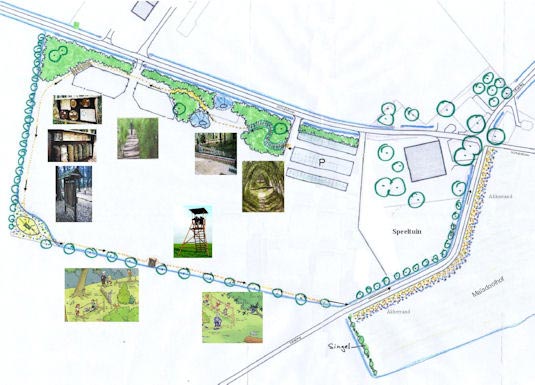 The entry-free nature- and adventure path – 1km walking – leads around the Groot Nibbelink meadow. The entrance is next to the car parking
And it is a 'fun and learning' walk with playful-elements for children till approx 12 years. Through a tunnel built from tree branches one reaches the long-jump site. Here one can challenge the long-jumps of a variety of animals ….. and "Who is jumping farthest ??"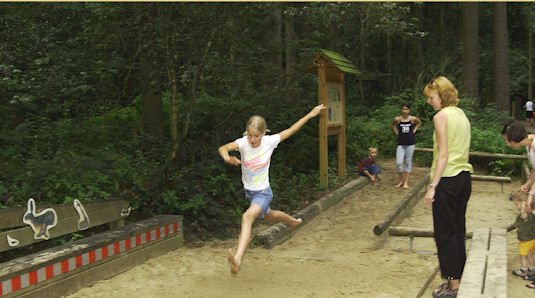 After that – following the tree trunk path - you arrive at the frog-pool with the water pump. Continuing walking the path will bring you to a tree telephone and from here a number of nature-based posters will inform you about many interesting details, like:
How old is a tree?
What kind of tree is thist?
How heavy is wood?
What kind of sound wood is making?
From which animal are these foot prints?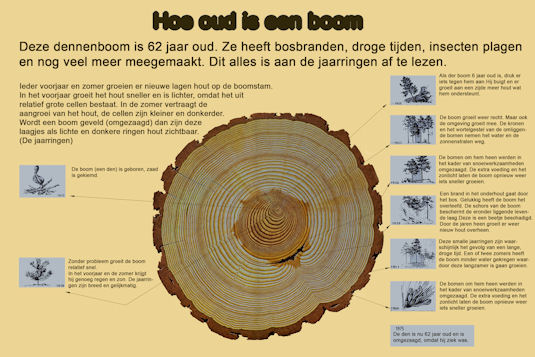 After all this, one arrives at a hunter's watch 'tower', equiped with binoculars. Yet another 500m and the Idink Road will be followed, where – at the corn field road-side – an abundance of most beautiful field flowers can be seen and studied.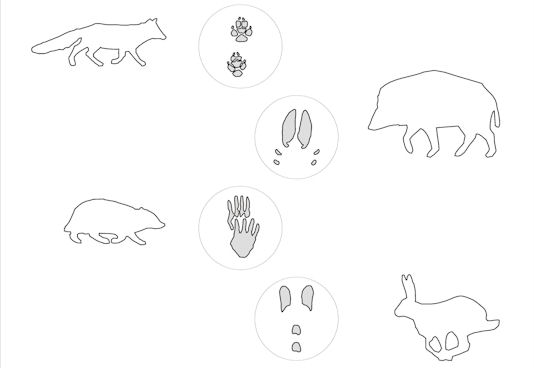 The nature- and adventure path is an initiative in cooperation with the T.O.P. Organization
Koffieboerderij
"Groot Nibbelink"